Properties and Applications of Silicon Nitride Ceramics
---
  Silicon nitride is a ceramic material with a high melting point, which has extremely high hardness and chemical inertness, especially hot-pressed silicon nitride is one of the hardest substances in the world. Silicon nitride ceramics have low thermal expansion coefficient, high thermal conductivity, and thermal shock resistance. Good resistance. At high temperature, silicon nitride ceramics have high strength and impact resistance. However, when used above 1200, it will be damaged with the passage of time and the strength will decrease. Then, let's learn about nitride The performance and application of silicon ceramics!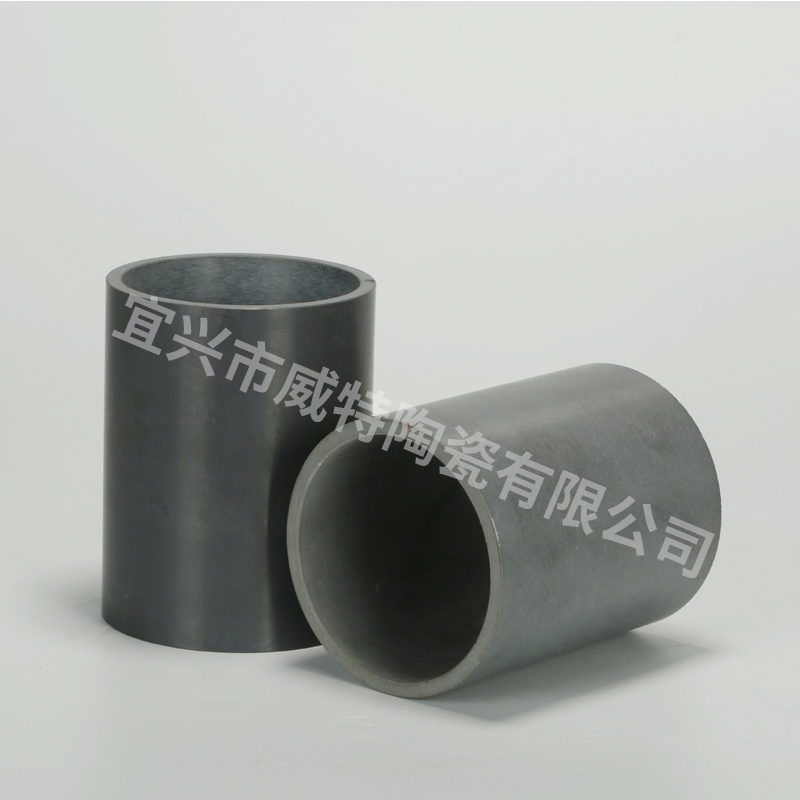 Silicon nitride chemical formula:
  The molecular weight of silicon nitride is 140.28, the chemical formula is Si3N4, and it dissolves under pressure at 1900. The color after high temperature firing is usually gray or black.
  General silicon nitride forming process:
  Barometric Silicon Nitride Ceramics :
  Pressure sintering of silicon nitride ceramics is a common method for preparing high-strength silicon nitride parts with complex geometries. The gas pressure sintering method uses silicon nitride powder mixed with a sintering aid to facilitate liquid phase sintering, typically yttrium oxide, magnesium oxide, and/or aluminum oxide. In addition, in order to improve the mechanical strength of the green ceramic body, a binder is used. The powder is pressed into the desired shape and then green processed. The compressed block is then placed in a furnace with a pressurized nitrogen atmosphere to aid in densification and prevent silicon, nitrogen, additives from evaporating and decomposing.
  Hot-pressed silicon nitride ceramics:
  Hot-pressed sintered silicon nitride ceramics are manufactured by uniaxially pressing silicon nitride powder and sintering additives while heating. This process requires special types of stamping and dies. Produces silicon nitride with excellent mechanical properties. However, this forming method can only produce simple shapes such as plates and rods. Hot-pressing silicon nitride can make the porosity of the product almost zero. As a result, excellent mechanical properties and corrosion resistance can be exhibited even under high-temperature APP.
  Silicon nitride ceramics are promising high-temperature and high-strength structural ceramics. Silicon nitride ceramics occupy an important position in high-tech ceramics, with its high performance (such as high strength, high hardness, good seismic stability, high fatigue toughness, high bending strength at room temperature, wear resistance, chemical resistance and high temperature stability Resistance, good oxidation resistance, etc.) Silicon nitride ceramics have small specific gravity, low thermal expansion coefficient, strong thermal shock resistance, and high fracture toughness. They are ideal high-temperature structural materials and high-speed cutting tool ceramic materials. Therefore, silicon nitride ceramics are widely used in aerospace, automobile engines, machinery, chemical industry, petroleum and other fields, and have also opened up a new situation for the development of new high-temperature structural materials. At present, silicon nitride ceramic products mainly have the problems of low product toughness and high cost. In the future, the powder making, molding, sintering process and the compounding of silicon nitride and silicon carbide should be improved, and silicon nitride ceramics with better performance should be developed.
  The above is the performance and application of silicon nitride ceramics . If you want to know more, please feel free to contact us!
---